You'll get a better taste with this French dessert. This is a Choux Pastry ring cake filled with a Praline cream, and it's possible to guarantee satisfaction to you, your family and friends with this gorgeous recipe.
Now, it's known this dessert was created to celebrate Paris to Brest cycling race, and the bicycle wheel shape is because of that. Nonetheless, independent of its origin, this divine and mouthwatering Paris-Brest can securely give unique and incredible flavors to you.


Skill: Beginner - Intermediate

Classification: Vegetarian


Portion: Up To 06 Portions
Choux Pastry
125 ml of water;
125 ml of milk
170 g of Maestro Wheat Flour (all purpose flour);
100g of unsalted butter;
1 pinch of salt;
4 eggs;
Praline Cream
8 egg yolks, at room temperature;
250g of sugar;
250g of unsalted butter, cubed and softened;
Praline paste, almond to taste;
Garnish
100g of flaked almonds;
50g of powdered sugar;
1 egg yolk, lightly beaten;
Choux Pastry Preparation
Preheat the oven to 180 degrees;
Mix butter, salt, water and milk in the saucepan and bring it to boil;
Turn off the fire and pour Maestro Wheat Flour. Don't forget to mix it well with a spatula;
Continue to mix this for 2-3 minutes;
Gently beat eggs and add them little by little to the mixture. Mix it well.
Continue until the eggs are added, but be careful, you may not need all of the eggs. The final result should be a thick glossy dough.
Transfer the dough into a piping bag fitted with a plain round nozzle;
Line a circular baking pan with parchment paper. Now it's time to pipe circular shapes, we recommend piping three base circles all together, and pipe two more on top of the base. You can choose the size of the cake between large or mini cakes;
Beat the egg yolk with a fork and use it to coat all the surface of the pastry ring;
Cover with flaked almonds, and bake in the oven for 25 min, or until the almond and pastry are a medium golden brown.
Remove from the oven and allow it to cool.
Praline Cream preparation
In a saucepan mix sugar with approximately 100ml of water. Bring it to boil for just 2-3 minutes, remove and allow it to cool.
Place the eggs in the food mixer and whisk on a low speed. Put the sugar slowly over the eggs, with the mixer still running on a low speed. After adding all the sugar, change the mixer to full speed for 3 minutes.
Next, reduce to medium speed and gradually add the butter until mixed well. Add the Praline paste little by little and mix it until you have the strength and flavor you desire.
Transfer the cream to a piping bag fitted with the fluted nozzle, store it in the fridge.
Now, your choux cakes must be cool. Use a knife and cut them in half to form bases and lids. Take base by base and pipe the firm almond cream on them. Work your way around the entire base to cover it all.
Place the lids and leave your delicious creations in the fridge for 50-60 minutes.
After this time they are ready to eat. Just dust powdered sugar on them and they're ready to serve.
Hope you love this recipe as much as we did!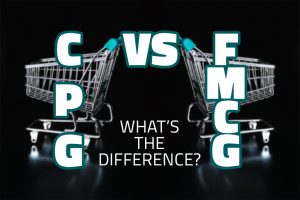 Blog
Understanding this topic could be a bit hard because it could also be unclear the first time that you look for differences between CPG and
Read More »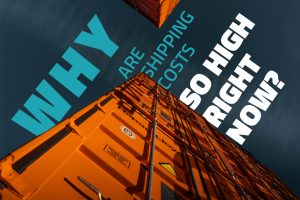 Blog
It's not necessary to make the international trade segment notice that international shipments are facing a huge problem for more than almost one and a
Read More »
Blog
Did you already look at someone and told that person looks like "a Peter" or another specific name? No, yes?! If you do that, you
Read More »