Did you already look at someone and told that person looks like "a Peter" or another specific name? No, yes?! If you do that, you must not to be concerned about that, it's a normal comportment. We always follow some personal and physical characteristics to do this analysis. In some countries, the name is responsible to give its owner particular behavior and attributes. The same happens with the name of pasta!
When we talk about Italian food, it's easy to imagine vast types of pasta, considering the fact that they already exist – Spaghetti, penne, fusilli, are examples -. The meaning of a pasta name is because of the pasta characteristic and its particular attributes. Translating the Italian word that gives the name to each pasta, we will certainly find a description of the pasta shape. In this blog, we're going to explain the name of each pasta that Boom Plus tastefully manufactures for every buyer.
Are you ready? Come with us!
Maybe, spaghetti is one of the most famous and beloved pasta in the whole world. The meaning of spaghetti is "thin string" or "twine", relating to its long and thin shape. In the market it's possible to find several types of spaghetti, for example, there are 1.2, 1.6 or 2.2mm of spaghetti thickness. All meals that you make with this kind of pasta can create an unforgettable moment.
Cavatappi – you can imagine a double twist in the pasta shape- is an Italian word that means "corkscrew", this name is because its shaped like a spiral tube. Usually with two or tree twists this pasta makes part of the traditional macaroni family. The sky is the limit for your imagination and taste combinations that you can create using cavatappi.
Lumaconi (snails), also known as Lumache, has in its shape the meaning of that name: "snails". Its shape is exactly like a real snail, that fact allows this pasta to be the ideal choice to be served with some filling, of your taste, in special moments. If you're looking for a fancy and taste pasta, Lumaconi is the ideal for you.
That is the first case that we don't have a real translation for the pasta name, even the story behind the Pipe Rigate name is unclear. But that fact doesn't take out the amazing taste of it, for sure! Pipe Rigate shape looks like the Lumaconi (Snails) – a small one -. This pasta is ideal to spend all your imagination and cooking creations to prepare delightful meals.
Penne is an Italian word that means "pen". This pasta is cylinder-shaped with its ends cut at a bias makes pen. Being as much famous as Spaghetti, this type of pasta is among the most popular and loved pasta shapes worldwide. Penne is an ideal pasta for all your fancy meetings and also perfect for a weeknight meal.
Fusilli comes from the Italian word "Fuso", we don't have a directly translation for that world, but it could be "spindle" in English. And we don't have a lot of trouble recognizing this type of pasta, we just have to look at its traditional spiral shape to identify it. This pasta is ideal for a cold salad full of taste and delight.
The meaning of that Italian word Ditalini (rings) is "thimble", it's possible to notice that while looking through this pasta shape that is exactly like a tube. Usually, this type of pasta can be offered in two sizes, big rings and small rings, in the market – You can choose the size that fits better in your business.
Unfortunately, there isn't in English any translation to the world Rigatoni, but we can analyze the characteristic of this pasta. This pasta shape looks like a big Penne Rigate without the cut at a bias, its cut is short and tubular. We use this type of pasta to make a mix with tomato cream and cheese for a mouthwatering homemade comfort food.
"Little Worms" is the meaning of the Italian word Vermicelli. Part of the traditional Spaghetti family this type of pasta has almost the same shape, it has a thinner thickness than the traditional one. We indicate to use this type of pasta to make cold salad.
Surprisingly Elbow Macaroni and Macaroni are not the same! The first one has a curved shape and cut in length, while the macaroni is usually cut into short lengths. "Be traditional" is our tip to prepare this type of pasta. You can make your Elbow pasta with vegetables and make an amazing soup for a warmer winter.
"Large grains of rice" is the meaning of the Italian word Risoni. Also known as Orzo, this short-cut pasta shape looks exactly like a grain of rice.  You can use this type of pasta to prepare a fancy and mouthwatering risotto with seafood for special events.
Conchiglie (Seashells or Shells)
Conchiglie, also known as Seashells, is an Italian word that means "Shells". Its shape looks exactly like a shell and it's perfect for adhering to the sauce. That fact makes this type of pasta the perfect choice for any kind of creamy dish. Cream cheese with this pasta is the perfect match for a mouthwatering experience.
Cavatappi (single twist) is an Italian word that means "corkscrew" because of its shape like a spiral tube.  This type of pasta, usually with two or three twists, makes part of the traditional macaroni family.
Boom Plus in all of that?
We proudly manufacture all above mentioned pasta. From the wheat flour to the perfect pasta in all shapes available, our company does the best effort to offer the perfect and ideal product that will perfectly fit in your business.
Working hard to meet all necessities of our buyers and to offer the best product in the market, we're in this segment for more than sixteen years. Following all the standards and international rules our products are certified by ISO 9001:2015 and Halal certifications. Furthermore, we're registered by FDA organization.
We're the match that you're looking for. Talk with our sales team, they are prepared to meet all your needs and to clarify all your doubts. As always, it's going to be a pleasure to talk with you.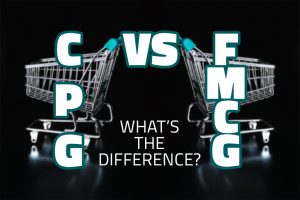 Blog
Understanding this topic could be a bit hard because it could also be unclear the first time that you look for differences between CPG and
Read More »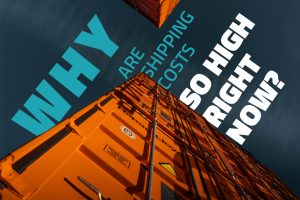 Blog
It's not necessary to make the international trade segment notice that international shipments are facing a huge problem for more than almost one and a
Read More »
Blog
Since the beginning of 2020, the entire world has been facing problems to continue operating the international shipping activities. All trade routes and ports were
Read More »