Since the beginning of 2020, the entire world has been facing problems to continue operating the international shipping activities. All trade routes and ports were closed for months because of the coronavirus disease and the restrictions imposed by national lockdowns. When the ports finally opened there was a queue of ships waiting to dock and disembark the goods.
It was also necessary to face an increase in global consumption: People started to buy in bulk. It increased the demand for all international shipping services. That fact obligated us, and also every trading company in the world, to adjust to this new scenario and to face all these issues:
A huge demand on a global scale;
Congestions in ports;
Container shortage;
Demand fluctuations in many sectors.
Obstruction of the Suez Canal;
We are still facing some of these problems but some of them are already resolved, like the obstruction of the Suez Canal. Companies and governments that were involved in this segment worked hard to solve these problems. And, they're still taking all the necessary measures to avoid it from happening again.
As it's possible to read on the CNN Business Website "the shipping crisis is getting worse" and probably is going to affect the retailers and holiday shoppers. According to the data from Drewry Shipping, in London based, to CNN Business, "the cost of shipping goods from China to North America and Europe has continued to climb over the past few months".
All of that is because of the problem above mentioned, but especially because of port congestions. One of the most important ports on this international shipment route was facing problems with a huge queue of ships. It's possible to notice that the port congestions are following a constant stream, when one port finally is decongested, another one faces the same problem.
It is known that all of these issues above mentioned are affecting businesses and raising prices. Another situation is that container freight rates have surged and international shipping is spending more time than ever, all these reasons raise the overall international shipping prices. It's hard to see the light at the end of the tunnel, but in the best-case scenario, international shipping will start to return to normal at the beginning of 2022.
Boom Plus, your way forward
Despite all of these facts, we, Boom Plus, are making our best efforts to offer the greatest service to our customers. Furthermore, we are in a strategic location and it could facilitate your entire import process. Using Egypt as a strategic route, we can be your way forward to minimizing these problems. Proudly we, Boom Plus, have good relations with shipping lines and together we can think of alternative plans and routes to solve any problems related to the shipping of your goods.
Working with an efficient sales team, we have knowledge of all formalities and required documents for most countries. Most of all, we stay by your side during the whole process since from the choice of the goods to the delivery of them in your warehouse. We review with you all steps and documents to make sure about everything just to guarantee that you'll receive your shipment safe and as fast as possible.
It's for sure that we can't avoid all the issues that we are facing, but we can minimize this impact on your order. Talk with our sales team and ask for more information.
As always, it is going to be a pleasure to talk with you.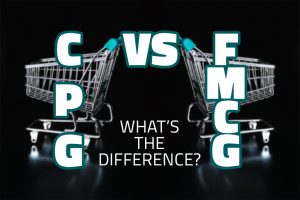 Blog
Understanding this topic could be a bit hard because it could also be unclear the first time that you look for differences between CPG and
Read More »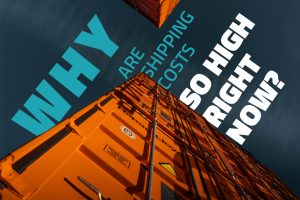 Blog
It's not necessary to make the international trade segment notice that international shipments are facing a huge problem for more than almost one and a
Read More »
Blog
Did you already look at someone and told that person looks like "a Peter" or another specific name? No, yes?! If you do that, you
Read More »