Considered by many people as a fancy dessert, Tiramisu is a common Italian dish that anyone can make. Thinking in how easy it is, we would like to share with you an easy, cheap and homemade way to have a delicious and tasty Tiramisu.
If you desire to taste a mouthwatering Italian dessert, Tiramisu is the perfect choice. 
Are you ready to start?
Let's go!



Classification: Vegetarian


1 egg beaten
½ cup of unsweetened almond milk (120g)
1 tablespoon of any neutral oil (14g)
¼ cup of granulated sugar (48g)
1 tablespoon of vanilla extract
1 cup of Maestro Wheat Flour (all purpose flour – 120g)
½ tablespoon of baking soda
½ tablespoon of baking powder
¼ tablespoon of salt
1 cup of hot water
1 tablespoon or more of instant coffee
112g of cream cheese at room temperature
¼ cup of Greek yogurt (56g)
2-4 tablespoons of unsweetened almond milk (30-60g)
½ tablespoon of vanilla extract
2/3 cup of powdered sugar (60g)
1 – First of all, line a baking pan with parchment paper and preheat the oven.
2 – Put egg, milk, vanilla, sugar, and oil in a pan and blend all of them together.
3 – Now it's time to whisk Maestro wheat flour, salt, baking soda and baking powder. Knead all of them well into a dough.  
4 – Put the dough into a baking pan and wait for 20 minutes, or until the cake is fully baked.
5 – While you wait for the cake to be baked, you should prepare the coffee in your own way.
6 – You should also prepare the cream by beating the Cream cheese in the yogurt, milk, vanilla and sugar until smooth.  
7 – After the cake is baked and cooled, slice it horizontally in two layers.
8 – Now it's necessary to place the first layer down, wet it with coffee liquid and with half of the cream.
9 – Make the same thing with the second layer, using all the leftover cream. And, at last but not least, dust cocoa and shaved chocolate on top of your Tiramisu.
10 – It's ideal to keep the cake in the fridge overnight. But as soon as Tiramisu is cold, you can serve.
Hope you enjoy it as much as we did. Prepare the Tiramisu, try it and do not hesitate to share your dessert on your social networks.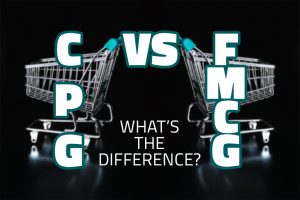 Blog
Understanding this topic could be a bit hard because it could also be unclear the first time that you look for differences between CPG and
Read More »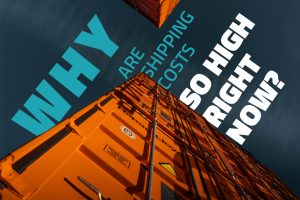 Blog
It's not necessary to make the international trade segment notice that international shipments are facing a huge problem for more than almost one and a
Read More »
Blog
Did you already look at someone and told that person looks like "a Peter" or another specific name? No, yes?! If you do that, you
Read More »