We have an important announcement: It is possible to make croissants at home!
To be honest, it is not very easy, unfortunately. Making croissants can take a lot of time. There are lots of steps to follow, but don't feel afraid. This recipe will teach you to make the most perfect croissant as easy as possible. And most of all, this Croissant will give all of your memorable dates a special and fancy touch.

Preparation Time: 05h30min


Classification: Vegetarian


Croissant Dough 
400 g of flour
260ml of milk
180 -200g butter – keep it in the Freezer
4 tablespoons of sugar
1\4 soupspoon of salt
1 tablespoon of active Dry Yeast
1 tablespoon of Yeast
Egg wash
1 egg
1 tablespoon of milk
Almond paste
1 egg
3\4 cup of unsalted butter
1\2 tablespoon of almond extract
2 1\2 cups of almond flour
1 1\2 cups of powdered sugar
1 tablespoon of cornstarch
Almond Paste
Whisk egg, butter, and almond extract. Blend it with almond flour, powdered sugar, and cornstarch. This will be the almond paste – set it aside.
Croissant
Dissolve sugar and dry yeast in warm milk. This first step is going to activate the yeast.
Whisk salt and flour.
Mix the wet and the dry ingredients in a large bowl. Knead them until we get homogenous dough. Cover the dough with plastic wrap and let it rise for 2hrs or until the dough gets doubled in size.
Roll the dough into a long rectangular shape and spread the butter all over the top of it. Knead the dough again until the butter is evenly mixed.
Roll the dough into a long rectangular shape again and with the help of a knife or a pizza cutter, cut it into small triangles.
Put one heaped tablespoon of the almond paste on each triangle and shape them into croissants.
Put them in a baking pan, apply the egg wash, cover the baking pan with plastic wrap and let the croissant buns rise for two more hours or until they puff up a little.
After this time, remove the plastic wrap, apply another egg wash on the croissant buns and bake them at 200 degrees for 15 minutes.
Reduce the temperature to 180 degrees, take the leftover almond paste and spread it over each almond croissant. Sprinkle sliced almond over each croissant and bake them for another 5-8 minutes or until they turn golden.    
Let them cool. Dust powdered sugar over the top of each croissant.
To make this recipe we spend a lot of time, but we can assure you that the effort is worthwhile and the taste is unbelievable. Please share your Croissants with us. We would love to hear from you.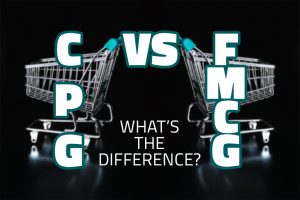 Blog
Understanding this topic could be a bit hard because it could also be unclear the first time that you look for differences between CPG and
Read More »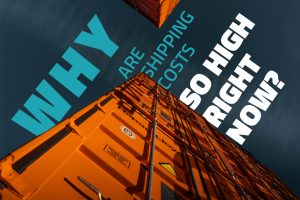 Blog
It's not necessary to make the international trade segment notice that international shipments are facing a huge problem for more than almost one and a
Read More »
Blog
Did you already look at someone and told that person looks like "a Peter" or another specific name? No, yes?! If you do that, you
Read More »