The vastness of the ocean can be an amazing point of comparison when we talk about Trade Blocs. It's a fact that restrictions on import and export goods are implemented by each nation. Each country follows its own trade rules, but to make international trade an easy process and maybe with fewer barriers, it's here where Trade Blocs come in.
If you're new in the international trade business "get ready!" because there is a lot of information to discover. But, on the other hand, if you have explored this field for a long time, it's always great recovering some information that may have been lost in memories along the years.
Stay with us and let's go deep into the vastness that we can call Trade Bloc.
A Trade Bloc is a type of agreement made by two or more countries. Those countries work as a regional intergovernmental organization allowing country members to trade with each other in the easiest way possible and having the barriers to international trade reduced or eliminated.
It's a fact to say that the international trade agreements open new and amazing opportunities for exporters. In that scenario, you have a free market to work on, market advantages, and a large profit margin for your company. This type of agreement ensures access to competitive prices, lowest taxes and tariffs, and reduced customs duties – Important things when companies are looking for a new operation market to go in.
It's important to emphasize that it's a little hard for countries outside the bloc to trade with other countries. They must have to deal with all the trade barriers that exist in each country. But, if you're a company that is researching international trade, follow those tips!
Before starting your deal in any country it's important to research what international trade agreements it's taking part in.
It's also important to understand the Trade Bloc and the advantages that each one offers to member countries.
Trade Area is the first stage of commitment between trading countries. Being part of this trade bloc, members are able to decrease but not remove the trade barriers completely among themselves. Dealings with non-members countries aren't mentioned. Thus, member countries keep policies of their own choosing in negotiations with non-member countries.
Free Trade Area is a kind of agreement that involves cooperation between countries, as a result, all the member countries agree to eliminate trade barriers among themselves. But they continue to maintain independent policies in their dealings with non-members countries – Each country has its own rules, taxes, and tariffs to deal with the rest of the world. – This agreement tends to increase the volume of international trade among the members because it doesn't involve a lot of contractual terms in each area of international trade.
It's composed of members that agree to eliminate internal trade barriers and also adopt common external policies for trade barriers on any country that isn't a member. Customs Union is a Trade Bloc in which all members follow the same rules to market between themselves and to deal with non-member countries.
Common Market is the first stage toward a single market – a trading association among countries without restriction or tariffs – in this trade bloc, members also eliminate all internal trade barriers and maintain the same external policies for trade. But they also allow the free movement of labor and capital among the members of the group. This approach makes all manufacturing and import\export processes easy.
In this Trade Bloc, country members eliminate internal barriers, maintain the same external barriers, and they work with free movement of resources among members. And last but not least, members of this trade bloc follow a set of uniform rules for economic policies. The member counties usually create social and financial policies to support this common market.
As you can see, there is a huge number of international agreements and different kinds of trade blocs among the countries, and some of them are very famous:
COMESA: The Common Market for Eastern and Southern Africa is formed for Burundi, Comoros, D.R. Congo, Djibouti, Egypt, Eritrea, Eswatini, Ethiopia, Kenya, Libya, Madagascar, Malawi, Mauritius, Rwanda, Seychelles, Somalia, Sudan, Tunisia, Uganda, Zambia, and Zimbabwe.
EU: the European Union is an example of an Economic Union founded for Belgium, France, Germany, Italy, Luxembourg, and the Netherlands that operate since the middle of the last century. Nowadays, this Trade Bloc is composed for 27 countries.
CEFTA: Central European Free Trade Agreement is a Trade Bloc formed by Albania, Bosnia, Herzegovina, Moldova, Montenegro, North Macedonia, Serbia, and others.
MERCOSUL: It's known as Southern Cone Market, this trade Bloc is the union of Argentina, Brazil, Paraguay, Uruguay, and Venezuela.
Those are some examples of Trade Blocs that exist around the world. Knowledge of this kind of information is going to help you find the best market field for your goods and even leverage your businesses. Because you will know every rule that is demanded by each international Trade Bloc in every part of the world.
Boom Plus, the perfect deal for you!
Being part of the COMESA Trade Bloc, we can offer all the benefits and advantages of this international trade agreement for all of our buyers. Thus, we're a company that works with Pasta, wheat flour, and salt and we have the pleasure to manufacture the best product under the ISO 9001:2015 and Halal certification. All of this without mentioning the fact that we're registered by FDA, too.
Do you need more information about our goods? Talk to our sales team, they're prepared to meet all your necessities.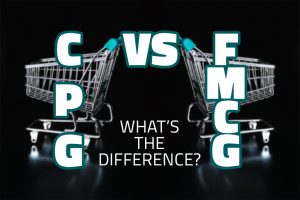 Blog
Understanding this topic could be a bit hard because it could also be unclear the first time that you look for differences between CPG and
Read More »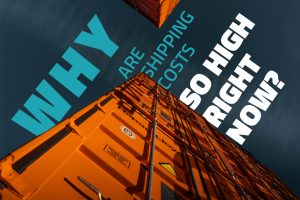 Blog
It's not necessary to make the international trade segment notice that international shipments are facing a huge problem for more than almost one and a
Read More »
Blog
Did you already look at someone and told that person looks like "a Peter" or another specific name? No, yes?! If you do that, you
Read More »