Imagine this; you begin to look for a suitable product to resale. After some time you finally find the perfect product and immediately request for a huge order. You think it is going to be perfect for your business because you already have the perfect strategy to sell it. Even before you receive your order you start to negotiate with your clients, but it doesn't work the way you thought it would and your clients don't buy your product. You discover in the end of the business chain that you didn't make a great deal buying that merchandise. A lot of time and thousands of dollars are lost. We don't want that to happen! Right?  
When you start gathering goods for sale, there're a lot of points to be analyzed, especially if you work with food products. It is important to pay attention to:
Your client portfolio;
What kind of business you are in;
The suitable product for your business;
Reliable wholesaler;
In this content we are going to discuss only "The suitable product for your business". We know that all those topics are important, but if we talk about all of them, this article will be enormous.
Pasta: the suitable product for your business
We know the perfect product improves your business. To do that, it needs to have a competitive price. And, it needs to sell fast to a large number of clients around the world. So, to have the right product is essential for the success of your business. Thus, it's always important to keep your goals in mind and figure out which merchandise you'll work through.
Pasta is the most suitable product to achieve your desired goals. This amazing product has all the necessary prerequisites to be a treasure in your business.  We are going to show you why pasta is the ideal product for you:
If you buy pasta from a wholesale, you get the lowest cost in the market. Because, buying in bank reduces labor and shipping costs. As such, you will have a competitive price in the market and you'll make unbelievable deals. But never forget: the price you offer to your customers has to be consistent with the market you're in. We know the price is an important factor to enhance sales. You will certainly be able to negotiate the sale of your pasta in many countries.
2- Pasta is a staple food
Pasta has been considered a staple food in many countries and its consumption has expanded enormously around the world. And it hasn't been only that, pasta has gained space on the table of different people. Because of these facts, trading in pasta offers you a vast business field. It enables you to offer pasta to a wide range of outlets – doesn't matter the country – and also to create a solid group of consumers worldwide. Don't miss this opportunity!
3- It can be stored for a long period of time
Pasta has a long shelf life. When it is stored properly, you are going to have the commodity to negotiate for all year long.  Or maybe, you can wait for a great opportunity, when the pasta price is high, to sell your pasta and guarantee your high profits.
4- It yields high profits
To guarantee a cosmic profit, you can place a huge order and bargain it for lower price. Keep in mind "the higher the purchase, the higher the profit", because you might negotiate the best price and\or wait for the best market price for your business. Everyone knows the price is one of the ways you can stay competitive, retain loyal customer, and have great profits.
5- It's a strategic commodity
Pasta is the suitable product for your business because it is the strategic commodity these days. Pasta has a high-demand, it has a small-size – you can buy a huge quantity and split the total price for all products -, and it is easy to transport around the world. So, by buying pasta you get a cheaper, versatile and convenient product to make the perfect deal for your company. Pasta is the outstanding food product that you are looking for.
Chose the professional: Boom Plus
There isn't a magic formula to increase your business, but buying the right merchandise is the first step for you to be well on your way to make smarter decisions to grow your business. Pasta will be the secret of your sales success. The astronomical sales numbers of pasta keep growing over the years.  
Besides choosing the suitable product for your business, it's also important to choose a reliable wholesale. Chose the best wholesaler. The wholesaler you can really rely on. Look us up on the internet and also ask other businesses about our company.
Do you know Boom Plus? The credible company who exports pasta to Africa, Europe and America. We work with the best products of the market and we can build a perfect deal that adapt in a better way to your business. Send a message to our sales team and get more information about our products and sales process.  Boom Plus will put you on top of the sales charts around the world.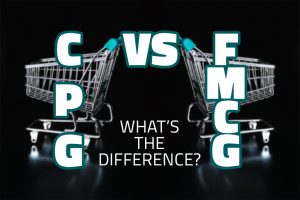 Blog
Understanding this topic could be a bit hard because it could also be unclear the first time that you look for differences between CPG and
Read More »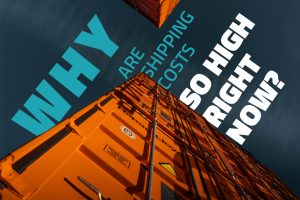 Blog
It's not necessary to make the international trade segment notice that international shipments are facing a huge problem for more than almost one and a
Read More »
Blog
Did you already look at someone and told that person looks like "a Peter" or another specific name? No, yes?! If you do that, you
Read More »