Wheat flour has always been essential to chefs, bread bakers, and others professionals. But now, with the quarantine, people around the world have started baking at home more than ever. This new habit has turned flour into a hot commodity.  Once you get this information it's obvious you want to be sure that you know how to store flour properly, in case you demand for a large order. At this moment, "save wheat flour means save money".
The three valuable advices that we're going to share with you are absolute keys to keeping the quality of your flour at its best. To guarantee your sales for a long period of time you must have a good product. After following these steps, you will be a pro in storing wheat flour in your warehouse.      
Store flour in a Dark space
We love the sun, but it isn't a friend in this case. Usually, its light generates heat and encourages oxidation. This chemical process spoils the flour, because some original wheat grain oils are expelled and they injure the flour quality. It's always better to store wheat flour in a place protected from sunlight. If your warehouse doesn't have a closed space for storage, just choose the darkest one to store the flour.
Store flour in a Cold space
The best suggestion is to store the flour in a refrigerated warehouse, but if it's not available just pick the freshest space in your warehouse to store the flour. This step prevents moisture from creeping in and keeps insects and other pest out. This step will help you to not only store the flour but also other type of foods.   
Store flour in an Airtight place
The best place to store flour has an air circulation system. Oxygen damages wheat flour and that's what we're trying to avoid. So a space without ambient air is a perfect choice because it keeps the oxygen away from the flour. Furthermore, this step also prevents wheat flour from absorbing any flavors or odors from foods stared in its surroundings. Avoiding air keeps the flour quality and taste for a long period of time.
As we already said, moisture, light, and oxygen will reduce the flour's life. Therefore, it is very important to follow these simple and modest steps. Must of all, always keep the warehouse's floor clean and dry, and always use plastic pallets to store wheat flour. And last but not least, always make sure about the adequate light and temperature suitable for the preservation of wheat flour during transportation.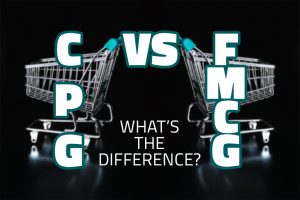 Blog
Understanding this topic could be a bit hard because it could also be unclear the first time that you look for differences between CPG and
Read More »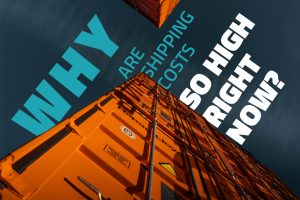 Blog
It's not necessary to make the international trade segment notice that international shipments are facing a huge problem for more than almost one and a
Read More »
Blog
Did you already look at someone and told that person looks like "a Peter" or another specific name? No, yes?! If you do that, you
Read More »