Are you lost in a maze of paperwork and necessary documents to clear your products through customs? Don't be afraid! We're going to list some basic import documents that will help you to pass through the customs clearance process in the best way possible.
Understanding what documents are required by the customs department and the reason for each one will help you to pass through all the bureaucracy. All of them make easy calculating taxes and duties that are obligatory. This involves the preparation and submission of each necessary document.
Don't get lost in the customs paperwork!
Making the customs clearance process easy depends on organization and understanding of all the obligatory customs documents. Because of that, we prepared this blog to help you in this process! We listed some basic and important documents to clear the customs process and make this trip the best movement for your business! Without barriers and troubles during the route.
Some important documents to the Customs Clearance
When you import or export goods it's important to know that there are a number of necessary documents to do this. Those documents inform essential data and details about the goods that make all the customs process easy and without legal impediments. Those are some of the essential documents for customs clearance process.
This is one of the most important and necessary documents to make the customs clearance process in the port of entry easy. A Commercial Invoice is a monetary value declaration of goods and it allows goods clearance through all ports during transportation without problems. It's necessary to fill it up with higher attention.
With monetary values informed, calculating tariffs is the main purpose of this document. They are also used by the international trade bodies to check information on the cargo loaded and prepared to ship. Some available information in this document:
The manufacturer;
Origin of the product;
Destination of the product;
Description of the product;
Type of packaging;
Where the goods were purchased;
Date and terms of the sale;
Others;
This document needs to be filled out in English as demanded by customs departments. Pay attention to that document, it works together with a packing list, both are essential to customs clearance of your cargo in the port of entry. Even a small mistake can bring to you a big problem.
Partner of the Commercial Invoice, Packing List is the document that brings the list of all products that were commercialized among the companies. You don't need to provide this document, shipper or freight forwarder are responsible to create and make it ready for you, but you must analyze it, carefully. Packing list is necessary to confirm the type of cargo and onto this document the type of package must be specified, minimally.
Imagine the following situation: You bought 1000 boxes with 50 units of 250g pasta packages, but onto this document is informed only 1000 units. This kind of information can bring huge trouble for you because products can be transported in vast ways. It can be just a detail, but the lack of that information can deliver to you only 1000 units of 250g pasta packages. Details are important, don't forget that!
This document is extremely essential, it guarantees the reimbursement of the value of the goods if something happens with the loading in the entire journey. This document is required for compensation in the event of damage, loss, or delay in shipment. On this document, you can find information like tracking number and international shipping details. This document is also crucial to the customs clearance process, it makes the process easy to get the merchandise in the port entry.
Documentation for each country
As possible as you can imagine, each country has its own rules and specific obligatory documentation for importing of goods to there. Pay attention to this, and always make deep research about crucial documentation required by each country and for specific goods to trade into this country.
Always keep in mind that everything in customs clearance is about proper documentation. Our tip for you, if you're a company that is looking for a company to import from, it's important to deal with a corporation that already has the knowledge about the necessary documentation to export to your country.
Documentation for each product
The customs for each country requests specific documents for each type of product when it is going to be imported or exported. Following some rules of the market, always pay attention to the kind of product you're trading. There are obligatory documents for foods, technology, and medicaments. Each one of them demands mandatory documents to easily enter the port.
To reduce and minimize all the problems with bureaucracy, it's essential to find a company that supports you in all processes of import goods. Those companies are familiarized with documents, better routes, and all crucial paperwork to facilitate the customs clearance process.
Boom Plus in all of that?
Over the years, we have worked hard to meet all your needs related to importation and exportation. For more than sixteen years, we're prepared to give you all support in each part of the process. You can be sure that we will be there for you in every step of the negotiation, all of your doubts will be solved in the best way possible.
The success of our business is due to our team, our sales team is prepared to meet all your necessities and giving to you all necessary information about your needs. We're a company that works with Fast-Moving Consumer Goods such as pasta, spaghetti, and wheat flour. We have the knowledge for all formalities and required documents for most countries of the world.
We are prepared to support you!
Would you like to know more about our company? Talk with our sales team, it's going to be a pleasure meeting your needs.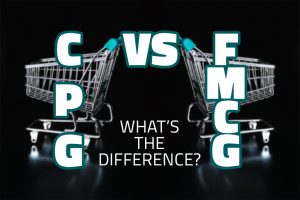 Blog
Understanding this topic could be a bit hard because it could also be unclear the first time that you look for differences between CPG and
Read More »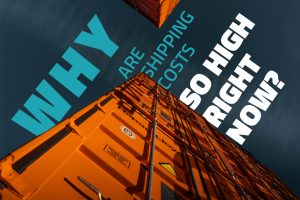 Blog
It's not necessary to make the international trade segment notice that international shipments are facing a huge problem for more than almost one and a
Read More »
Blog
Did you already look at someone and told that person looks like "a Peter" or another specific name? No, yes?! If you do that, you
Read More »